is a flagship store selling herbs and spices, locate at famous Armenian Street, Georgetown Penang, and opposite the famous street art mural by Ernest Zacharevic. There is surrounding with a history building and street art which brings people with history, art and 5 senses from exterior to interior. 
The facilities program to educate visitor having knowledge of herbs and spices from from gardening to workshop
is to educate customer and let them understand the benefit of herbs and spices clearly during plantation progress to workshop. The workshop is giving a full education to process the herbs and spices, after can be used in our daily life such as nature flavoring in food and beverage, medical used with herbs and spices for health benefits, and can making them to essence oil extracted by distillation using steam. 
Retail area having three categories of services which is body check-up with medical consultation, souvenir shop selling an herbs and spices ingredients and nature perfume, cafe area selling healthy food and beverage with nature ingredients by herbs and spices.
延伸性的香味 ELONGATION OF AROMA
Herbs and spices have different types with variety level of aroma. To express the aroma of herbs spices used layer and hierarchy transform into the space arrangement, structure and form, from exterior to interior spaces.It encourages them to having concern and responsibility in body health ,
enhance their awareness bring it the knowledge for future generations.The design reinforce people with sensory of haptic, physical and visual of experience and reinterpret herbs and spices in an effective way, to indirectly educate visitors and enhance their awareness bring it the knowledge for future generations.
Arome Treehouse Market 是香草和香料旗舰店, 坐落在槟城围绕着历史建筑和街头艺术让人进入历史和艺术的地方.色,香,味是香料和香草的特性也有不同类型和香味的层次.设计概念用于香草和香料的香味层次 把不同的香味层次转化成空间布局, 结构和形式, 让参观者有五感的体验从外观到室内空间. 这设计加强人的触觉,物理和视觉上的经验和重新诠释香草和香料的用途, 间接给于香草和香料的知识提高他们的认识带入下一代。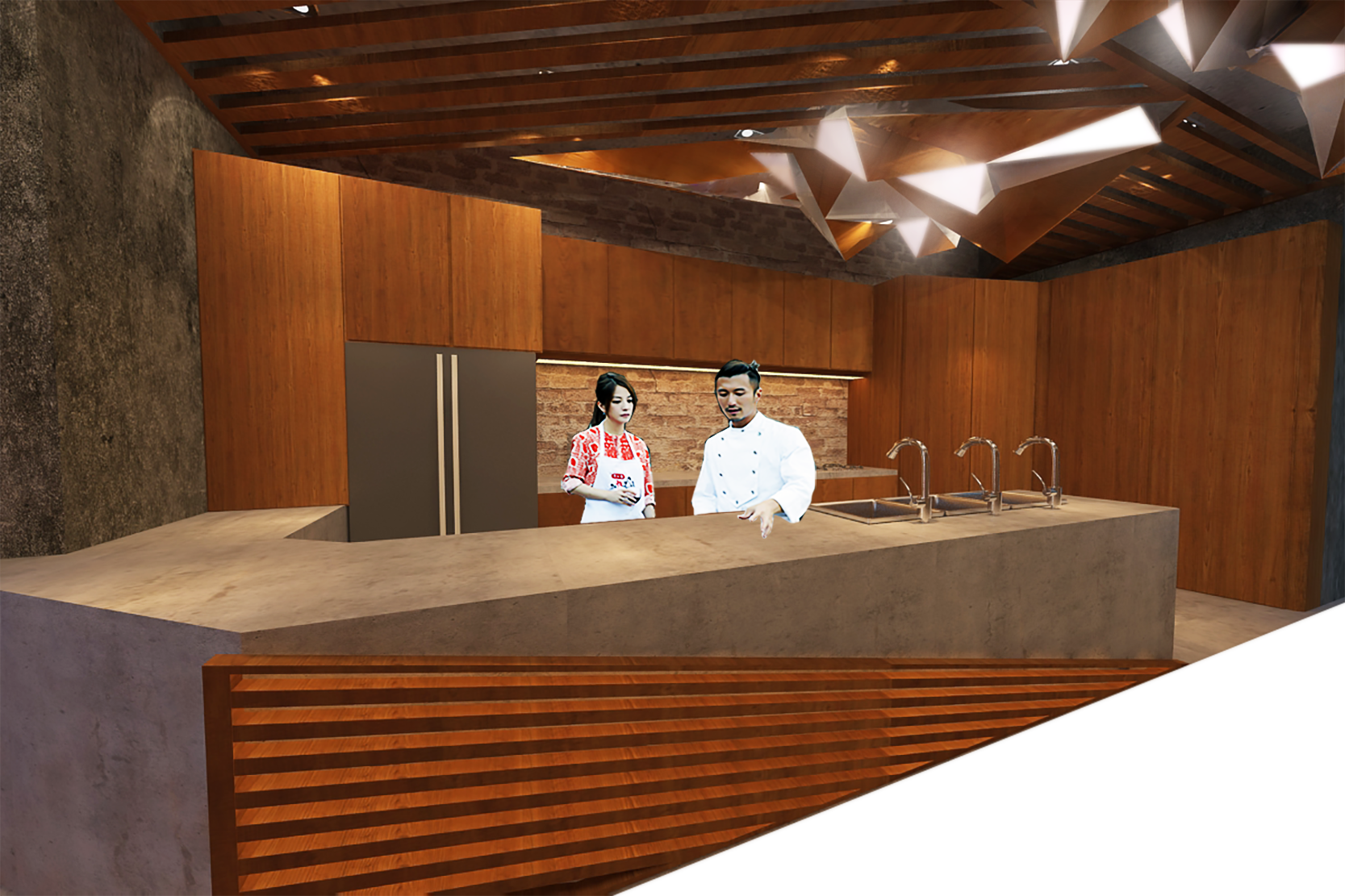 ~延伸性的香味 Elongation of Aroma~