MODERN FRENCH | ANGGUN 3 @ RAWANG 
Residential Design : SEMI-DETACHED 
Step into a world of refined elegance with our modern French interior design, where opulence takes center stage. The regal allure of golden furniture gracefully mingles with the serene beauty of green as the main tone, creating a space that exudes sophistication and contemporary charm. Join us on a journey where each corner whispers a tale of luxury, where the timeless beauty of French aesthetics meets the fresh vibrancy of green hues, forging a truly captivating living experience.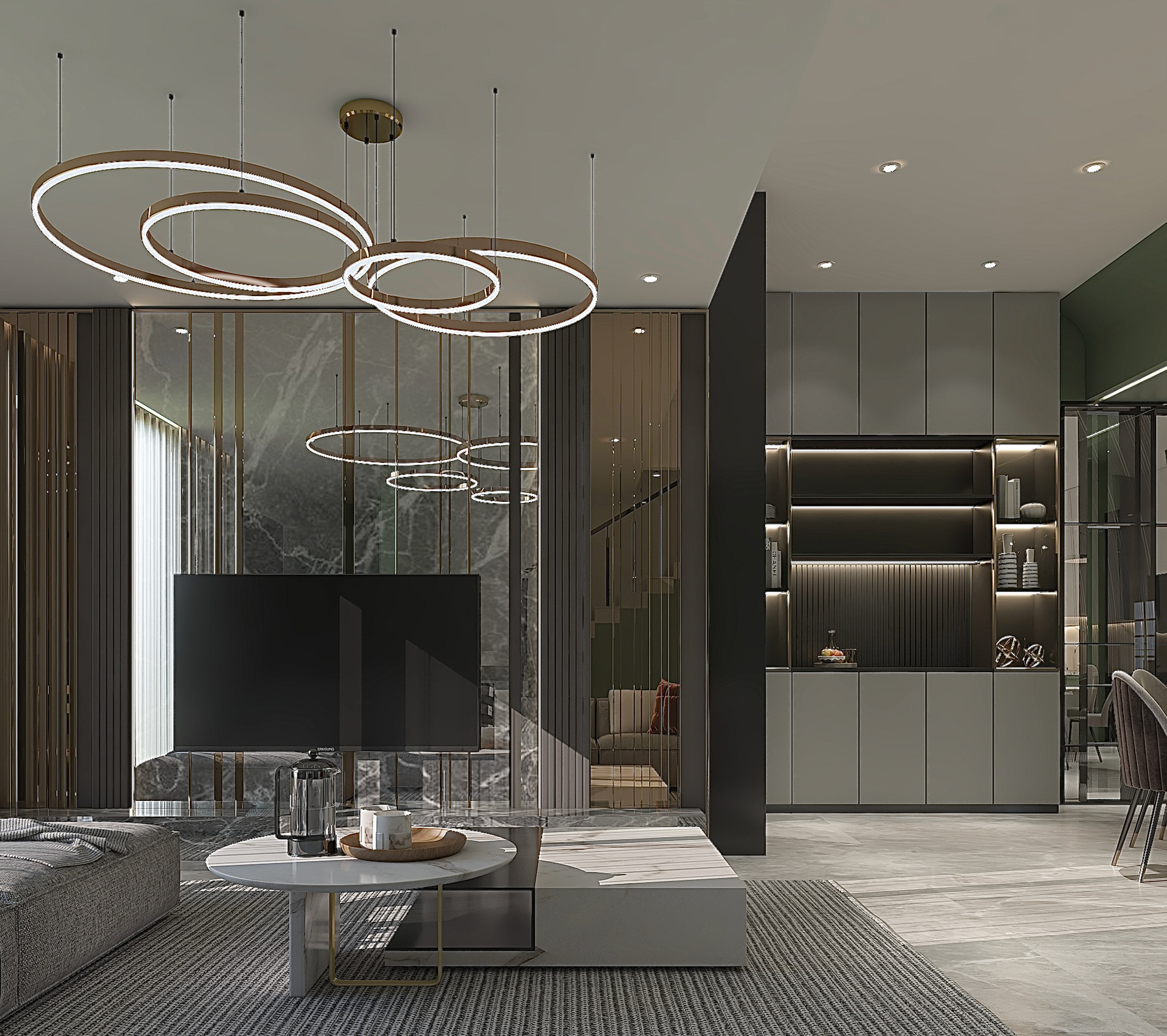 The kitchen cabinets with a classic French skirting design, bringing timeless elegance to your space. Dive into the soothing green color that adorns these cabinets, creating a symphony of sophistication. 
Every detail, from the detailed skirting to the rich color palette, transforms your kitchen into more than just a functional space – it becomes a visual delight. Elevate your culinary experience with the perfect blend of classic French charm and modern style.